French Helicopter Story

by Emmanuel Person

F-GVAN
---
Yes ! I saw Supercopter's brother in France at Toussus Le Noble !!! :-) Do i want to make a tour in a Bell 222 ? I don't know..., of course I do !!!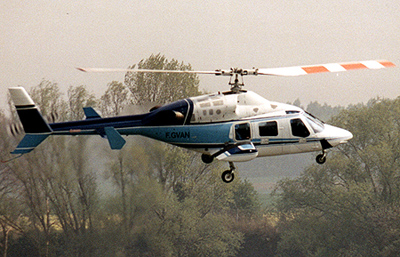 The Bell 222 is probalbly one the most handsome helicopter in the French register...! The Alpha November landing at Toussus Le Noble.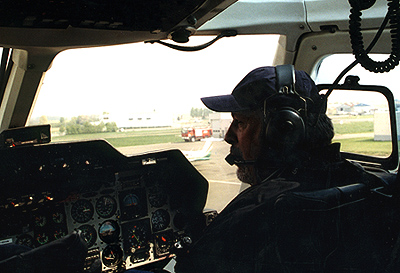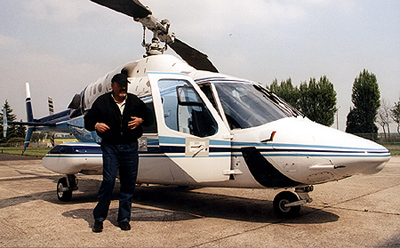 In the 222's cockpit with the famous Just after the landing...
Jean- Claude " Spring Fellow Hawk " Pruniaux.;-) what about a Bell 430 in the French register... ?
Many thanks goes to Jean-Claude for this unforgetable day !!!
Photos and copyrights Emmanuel Person
---
Bell 222 A
s/n°: 47040
built:1980

s/n History: N1085G, SE-HSF, F-WYMA, F-WKHS/ F-GKHS, F-WQAA, F-WKHS, SE-HSF, N......

operator:

-

Registred:

F-GVAN will be regitred in November :-(

Cancelled

Cancelled

Remarks: Jean-Claude rulz !!!

Based at Toussus Le Noble

The first Bell 222 in the French register.
Page last updated: 10 December 2002
Copyright © 2002 by Emmanuel Person. All rights reserved. No content of this site may be used without prior permission.